Looking For The Best Cosmetic Surgery In Navi Mumbai?
Cosmetic or plastic surgery is a branch of medicine that includes induced and non-invasive procedures to reshape the patient's body and enhance their appearance and confidence. PVR Aesthetica offers cosmetic surgery in Navi Mumbai.
Trusted By Patients All Over India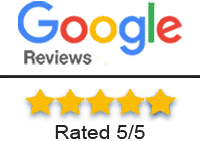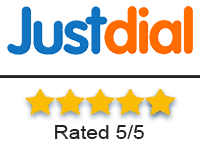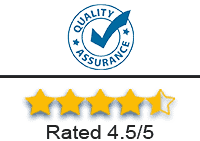 At PVR Aesthetica we offer
Internationally acclaimed in medical care using modern technologies.
Providing High-quality medical care and service at an affordable price.
Our team works tirelessly to provide care and treatment of the highest standard.
Quick recovery with adherence to post-procedure processes and follow-up consultations.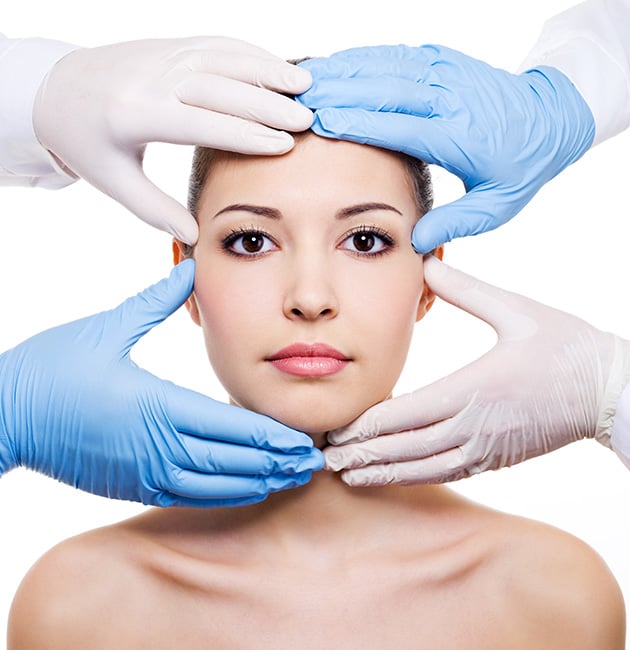 PVR Aesthetica offers the most technically advanced medical care and cosmetic solutions. If you wish to seek cosmetic surgery by India's most reputed cosmetic surgeon, walk into PVR Aesthetica for trusted skincare.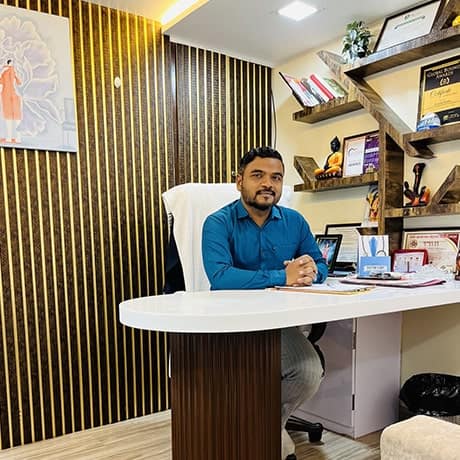 ( MBBS, MS, M.CH, DNB, FACS, MNAMS )
Dr. Vinod Pachade is the founder and director of the PVR Aesthetica Cosmetic Surgery Center. He is the member of Association of Plastic Surgeons of India (APSI) and also the winner of Asia Book of Records.
He is a renowned plastic/cosmetic surgeon in Navi Mumbai. He specialises in :
Ready To Reshape Your Body?
Frequently Asked Questions
Hands down one of the best doctors/facilities for plastic surgeon in Navi Mumbai. They got it all! Very warm professional friendly staff with great personalities all the way down to the receptionist. I must say I'm very happy with my results thus far. I'm definitely looking forward to future surgeries with Dr Vinod Pachad.
Dr Vinod Pachad is the best plastic surgeon in Navi Mumbai, i am very happy with my outcomes and am only 3 week post operation now. I loved all of the staff they were extremely kind and loved the way they treated me. Highly recommended!
I strongly recommended Dr v inod for any cosmetic problems. Very kind and knowledgeable
Best plastic & cosmetic surgeon in Navi Mumbai. According to my working experience with Dr. Vinod sir, I found him to be the best of all surgeons out there.
Dr. Vinod is one of the best doctor of cosmetic surgery. I very much appreciate everything you have done for me whether it is surgery or routine checkup. I was glad to be treated by him.
Understanding Plastic Surgery
Plastic surgery is a medical procedure that improves the aesthetical appearance and corrects physical abnormalities. It encompasses two main categories – reconstructive surgery and cosmetic surgery. 
1. Reconstructive Surgery
Reconstructive surgery focuses on repairing and restoring the functionality and appearance of body structures affected by congenital defects, trauma, or disease. It aims to help individuals regain a sense of normalcy and confidence in their daily lives.
3 key points include:
Correction of congenital abnormalities like cleft lips and palates, ensuring better speech and facial aesthetics.

Reconstruction of facial fractures after accidents, restoring facial symmetry and function.

Restoring the breasts after mastectomy due to cancer, providing emotional healing and a sense of femininity.
2. Cosmetic Surgery
Cosmetic surgery allows individuals to enhance their appearance and boost self-confidence by bringing about dramatic transformations. 
Notable aspects include:
Breast augmentation to increase breast size and improve proportions.

Rhinoplasty (nose job) to reshape the nose for a harmonious facial balance.

Liposuction to remove stubborn fat deposits, resulting in a more sculpted physique.

Facelift to reverse signs of ageing and achieve a more youthful appearance.
The Process Of Plastic Surgery
The plastic surgery process is comprehensive and patient-centric. It involves several key stages that prioritize patient safety and satisfaction:
Initial Consultation: Understanding the patient's concerns, expectations, and medical history.
Personalized Treatment Plan: Creating a tailored surgical approach for each patient's unique needs.
Surgery Day: The actual procedure performed by our skilled plastic surgeons with utmost care.
Recovery and Aftercare: Ensuring a smooth recovery with post-operative follow-ups and support.
Benefits Of Plastic Surgery
The benefits of plastic surgery can bring about life-changing advantages:
Boosts confidence and positive body image.

Corrects physical abnormalities for better daily living.

Helps in overcoming the trauma of deformities or injuries.

Provides newfound self-assurance in personal and professional spheres.
Potential Risks 
Plastic surgery offers transformative results, but it is essential to be aware of potential risks:
Infection

Bleeding

Adverse reactions to anaesthesia

Scarring

Blood clots

Fluid accumulation (seroma)
Considerations
It is important to have realistic expectations and discuss achievable outcomes with the surgeon.
Choose an experienced and board-certified plastic surgeon and accredited clinic to achieve the desired outcome.
Reasons Why Individuals Run Towards Cosmetic Surgery Treatment
Cosmetic surgery has become increasingly popular in recent years, as more individuals seek to enhance their appearance and boost their self-esteem. The decision to undergo cosmetic surgery is deeply personal and can be influenced by various motivations. 
5 reasons individuals run towards cosmetic surgery treatment:
1. Self-Confidence
Individuals hope to gain a more positive body image and a greater sense of self-worth by addressing physical features they are dissatisfied with. Achieving the desired aesthetic changes can lead to increased self-assurance in both personal and professional aspects of life.
2. Physical Imperfections
Cosmetic surgery offers the opportunity to correct physical imperfections that individuals may have been born with or acquired through accidents or injuries. It helps in regaining a sense of normalcy and improves overall appearance.
3. Ageing
As people age, the signs of time may become more evident, impacting their self-esteem. Facelifts, Botox injections, and dermal fillers are popular choices for those seeking to restore a more youthful and refreshed appearance.
4. Physical Features
Some individuals turn to cosmetic surgery to enhance specific physical features they admire such as breast augmentation. It allows women to achieve the desired breast size and shape, leading to improved body proportions and self-satisfaction.
5. Post-Pregnancy Body Restoration
Cosmetic procedures like tummy tucks and mommy makeovers have become increasingly popular. These treatments aim to restore a woman's pre-pregnancy body, allowing them to regain confidence and feel more comfortable in their skin after childbirth.
The benefits are life-changing but it is vital for individuals to have realistic expectations about the outcomes. A positive outlook and a stable mental state can contribute to a smoother recovery and higher satisfaction with the results.
Book a consultation at PVR Aesthetica because a well-informed decision, supported by a qualified plastic surgeon, can lead to positive and fulfilling outcomes.
Types Of Cosmetics Surgery Treatments / Popular Plastic Surgery Procedures In Navi Mumbai
Cosmetic surgery is rapidly gaining popularity due to its ability to enhance appearance and boost confidence. Navi Mumbai has become a prominent destination for a wide range of plastic surgery procedures, catering to diverse aesthetic needs. 
Some of the most sought-after treatments across various categories include:
Breast Surgery
7 popular breast surgeries include:
Breast Augmentation: The procedure makes use of implants to increase breast size and achieve a fuller, more proportionate bustline.
Breast Reduction: The size and weight of overly large breasts are reduced, alleviating physical discomfort and improving body contour.
Breast Lift (Mastopexy): Addressing sagging breasts, this procedure reshapes and lifts them to a more youthful position on the chest.
Breast Implant Replacement/Removal: This surgery removes or replaces existing breast implants to accommodate issues that may arise over time.
Axillary Accessory Breast Removal: Extra breast tissue in the underarm area can be removed to achieve a smoother appearance.
Nipple and Areola Reduction: Surgical resizing and reshaping of disproportionately large or asymmetrical nipples and areolas.
Gynecomastia: A male-specific procedure that addresses enlarged breast tissue, restoring a more masculine chest contour.
Genital Rejuvenation
2 most common genital rejuvenation surgeries are:
Labiaplasty: Surgical alteration of the labia minora or majora to improve comfort and aesthetics.
Hymenoplasty: Repair or reconstruction of the hymen, often for cultural or personal reasons.
Face Cosmetic Surgery
4 surgeries to enhance facial aesthetics:
Rhinoplasty: Rhinoplasty, or nose job, helps in reshaping the nose. It is done for aesthetic or functional purposes to harmonise it with other facial features.
Facial Fat Transfer: The surgery transfers fat from one part of the body to the face to restore volume. Additional benefits include reduced wrinkles and rejuvenated skin.
Removal of Moles: Surgical removal of facial moles to improve facial symmetry and appearance.
Otoplasty (Ear Surgery): Addresses ear deformities or protrusion to create a more balanced and natural ear appearance.
Body Cosmetic Surgery
4 surgeries to enhance physical appearance:
Tummy Tuck: Also known by the medical term abdominoplasty, it removes excess skin and tightens abdominal muscles to provide a firmer and more toned midsection.
Liposuction: Targets stubborn fat deposits in various body areas, contours and refines body shape.
Body Contouring: Reshapes and tightens multiple body areas, often after significant weight loss.
Mommy Makeover: A combination of various procedures to restore a woman's pre-pregnancy body, addressing areas affected by pregnancy and breastfeeding.
Plastic Surgery Treatment Cost In Navi Mumbai
When contemplating plastic surgery in Navi Mumbai, one of the primary concerns for individuals is the cost associated with the procedures. The cost of cosmetic surgery starts from approximately INR 30000 which may increase up to INR 250000 or more. 
The cost can vary significantly depending on 7 several crucial factors.
Type of Plastic Surgery
Different plastic surgery procedures require varying levels of complexity, time, and resources, leading to fluctuations in price.
 For instance, non-invasive treatments such as Botox injections or dermal fillers may have a lower cost compared to more involved surgical procedures like breast augmentation or facelifts. 
Similarly, reconstructive surgeries that involve intricate tissue reconstruction, such as microsurgery, may incur higher expenses due to the specialized skills and time required.
Surgeon's Experience and Reputation
Highly experienced and reputed surgeons with a successful track record may charge higher fees. While it can be tempting to opt for cheaper alternatives, choosing a qualified and reputable surgeon is vital to ensure safety and satisfactory results.
Facility and Technology
Renowned and well-equipped clinics that prioritize patient comfort and safety may charge more than smaller, less-established practices.
Geographical Location
Facilities situated in prime areas or urban centres may generally have higher overhead expenses, which can reflect in the pricing of procedures.
Additional Factors
Other factors, such as the complexity of the case, the need for anaesthesia, post-operative care, and medications, can add to the overall cost. It is essential for patients to discuss these aspects during the consultation to have a comprehensive understanding of the financial implications.
Qualities To Look For In A Plastic Surgeon
Selecting a plastic surgeon for any cosmetic or reconstructive procedure is a decision that should be well-researched. The outcome of the surgery heavily relies on the surgeon's expertise and skills. 
6 critical qualities to consider while seeking the best plastic surgeon in Navi Mumbai:
1. Certification and Credentials
Board certification and credentials are the first things to look for. A qualified plastic surgeon should be certified by the appropriate medical board, demonstrating their completion of rigorous training and adherence to ethical standards. 
2. Experience and Specialization
Experience plays a pivotal role in a surgeon's ability to deliver exceptional results. Look for a plastic surgeon with considerable experience in the specific procedure you desire. 
Whether it's a facelift, breast augmentation, or rhinoplasty, a surgeon's expertise in the desired field increases the likelihood of a successful outcome.
3. Patient Testimonials and Before-After Photos
Review patient testimonials and before-after photos of previous successful procedures. These testimonials and visual evidence offer insight into the surgeon's skill and the results they can achieve. 
4. Innovative Techniques and Technologies
The field of plastic surgery has witnessed tremendous technological advancements. A top plastic surgeon in Navi Mumbai will stay up-to-date with the latest innovations and integrate them into their practice when appropriate. 
Cutting-edge techniques can often lead to better results with minimized downtime.
5. Good Reputation
A surgeon's reputation in the medical community and among previous patients is an invaluable indicator of their competence. Seek referrals from trusted sources and check online reviews to gauge the surgeon's reputation. 
6. Comfortable Doctor-Patient Relationship
Choose a plastic surgeon with whom you feel at ease discussing your concerns and goals. A caring and attentive surgeon will take the time to understand your needs and tailor the treatment accordingly.
Are you wondering about the best plastic surgeon in Navi Mumbai? Book a consultation with the award-winning best plastic surgeon of Mumbai, Dr Vinod Pachade at PVR Aesthetica and be assured your time and effort are well -invested.
Preparing For Plastic Surgery
Plastic surgery requires careful preparation to ensure a safe and successful outcome.
7 key steps to consider before preparing for plastic surgery:
1. Comprehensive Consultation
Schedule a thorough consultation with a qualified plastic surgeon before the surgery. During this session, openly discuss your goals, concerns, and expectations. 
The surgeon will examine your health condition, evaluate your candidacy for the chosen procedure, and recommend the most suitable approach. This consultation is an opportunity to address any doubts and gather all necessary information.
2. Understanding the Procedure
Educate yourself about the specific plastic surgery procedure you plan to undergo. Research its benefits, potential risks, and recovery process. 
Having a clear understanding of what to expect will empower you, help you to make informed decisions, and prepare you mentally for the experience.
3. Disclosing Medical History
Provide your surgeon with a comprehensive account of any medical conditions, previous surgeries, allergies, and medications. Certain medical conditions and medications may impact the surgery, so it's essential to keep your surgeon well-informed.
4. Following Pre-operative Instructions
The medical team will explain to you pre-operative instructions. These may include avoiding specific medications like blood thinners, adjusting current medications, and ceasing smoking, as it can hinder the healing process. 
It is vital to strictly adhere to these guidelines to minimize potential complications and enhance the surgical outcome.
5. Arranging for Post-operative Care
Before the surgery, ensure that you have a supportive network in place for the postoperative period. Enlist a responsible friend or family member who can help you with transportation on the day of the surgery and provide assistance during the initial days of recovery.
6. Managing Expectations
Realistic expectations are key to a positive surgical experience. Although plastic surgery can improve your appearance, it may not completely change your life or solve personal issues. 
7. Emotional and Mental Preparation
In addition to physical preparations, emotional and mental readiness are equally crucial. Plastic surgery can be a transformative experience, and it is essential to be emotionally prepared for the changes it may bring.