Best Face Lift Surgery in Navi Mumbai
Looking For The Best Face Lift In Navi Mumbai?
Facelift surgery is a cosmetic procedure done to achieve a younger look. PVR Aesthetica offers the best face lift in Navi Mumbai.
Trusted By Patients All Over India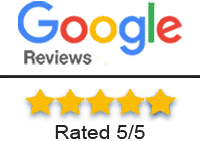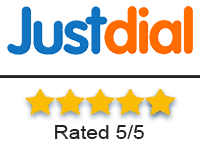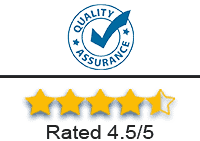 At PVR Aesthetica we offer
Internationally acclaimed in medical care using modern technologies.
Providing High-quality medical care and service at an affordable price.
Our team works tirelessly to provide care and treatment of the highest standard.
Quick recovery with adherence to post-procedure processes and follow-up consultations.
PVR Aesthetica offers the most technically advanced medical care and cosmetic solutions. If you wish to seek a face lift by India's most reputed cosmetic surgeon, walk into PVR Aesthetica for trusted body care.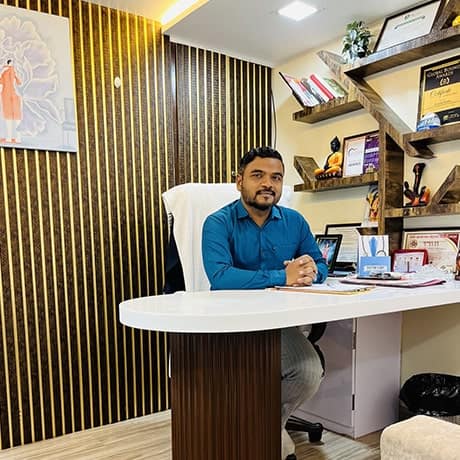 ( MBBS, MS, M.CH, DNB, FACS, MNAMS )
Dr. Vinod Pachade is the founder and director of the PVR Aesthetica Cosmetic Surgery Center. He is the member of Association of Plastic Surgeons of India (APSI) and also the winner of Asia Book of Records.
He is a renowned plastic/cosmetic surgeon in Navi Mumbai. He specialises in :
Ready For Face Lift Surgery?
Frequently Asked Questions
What Is Facelift Treatment?
Facelift Treatment is a cosmetic surgical procedure designed to reverse the visible signs of ageing on the face. As we get older, our skin starts to lose its elasticity, which can lead to sagging skin, wrinkles, and the development of jowls.
A facelift or rhytidectomy rejuvenates the face by tightening and repositioning the underlying facial tissues. It removes excess skin and results in a more youthful and refreshed appearance.
Facelift is sometimes done along with a neck lift to remove fat and loose skin from the face and neck as well.
Facelift treatments focus on different regions of the face, like the cheeks, jawline, and neck. It removes sagging skin and enhances facial contours.
What Does A Facelift Treatment Not Do?
Facelift treatment does not stop the ageing process. After a facelift, the outcomes can endure for many years. As time goes on, the patient typically maintains a more youthful appearance compared to if they hadn't opted for the procedure.
Facelift treatment is not an ideal procedure to get rid of fine lines and wrinkles caused by sun damage.
Types Of Facelift Treatment
3 common types of facelift treatments performed are:
Mini Facelift: It is a modified version of the traditional facelift. It specifically targets loose skin around the neck and jawline.
It is a less invasive procedure compared to a full facelift. This option is well-suited for individuals who exhibit mild to moderate signs of ageing in these areas.
Mid-Facelift (Cheek Lift): It focuses on sagging skin from the upper mouth to the eyes, including the cheeks and nose. This procedure targets the middle region of the face, lifting and repositioning the underlying tissues to restore volume and contour to the cheeks.
Nonsurgical Facelift: This procedure is considered non-invasive as compared to the traditional method. It eliminates the need for general anaesthesia and large incisions. 
Hence, it is a preferred choice for individuals seeking facial rejuvenation without the associated risks and downtime. Nonsurgical facelift procedures aim to address common signs of ageing, such as sagging skin, creases, and wrinkles.
Who Is Eligible For Facelift Surgery?
It is crucial for individuals to meet certain eligibility criteria to ensure optimal results and minimize potential risks. This section explores the factors that determine eligibility for facelift surgery.
6 Eligibility Criteria for Facelift Surgery:
Candidates must have moderate to severe skin laxity, good bone structure, deep wrinkles, jowls, and a loss of facial volume.

Candidates for facelift surgery should be in good overall health and free from chronic medical conditions that could pose risks during surgery and recovery.

Candidates must have realistic expectations about the outcomes of facelift surgery. It is essential to understand that a facelift can significantly improve facial appearance and restore youthful contours. But it cannot stop the ageing process entirely or make a person look like a completely different individual.

People who are non-smokers. Smoking can impair the body's natural healing process and increase the risk of complications during and after surgery. 

Individuals seeking facelift surgery should not have any active skin infections or other skin conditions in the treatment area. 

Candidate should be above 18 years and have stable mental health.
How Is Facelift Surgery Performed?
Facelift surgery employs various techniques, such as the traditional facelift or the mini facelift, to cater to individual needs and goals. In this segment, we shall discuss the frequently used surgical techniques and the general steps involved in performing facelift surgery.
Commonly Used Surgical Techniques
Two popular techniques for performing a facelift surgery are:
Traditional Facelift
It is a comprehensive procedure that targets the lower two-thirds of the face. 

It involves making incisions at the temples near the hairline, ears, and chin. 

The surgeon uses the incisions to gain access to the underlying facial tissues. 

The skin is then gently lifted, allowing the surgeon to tighten the underlying muscles and tissues. 

The excess fat is either expelled out or redistributed to restore youthful contours. 

Finally, the excess skin is trimmed, and the incisions are closed meticulously.
Mini Facelift
The mini facelift is considered less invasive.

It focuses on addressing mild to moderate signs of ageing mostly visible in the lower face and neck. 

The incisions are comparatively shorter and usually confined to the area around the ears. 

This technique is well-suited for patients who require less extensive rejuvenation and have minimal skin laxity.
General Steps Of The Procedure
Let's understand the procedure of facelift surgery through these 5 steps: 
The surgical procedure is performed under general anaesthesia or intravenous sedation to ensure the patient's comfort throughout the procedure.

The surgeon carefully plans and places incisions to minimize visible scarring. The choice of technique and incision placement is tailored to the patient's specific facial anatomy and rejuvenation goals.

After making the incisions, the surgeon skillfully lifts the skin and tightens the underlying facial muscles and connective tissues.

Excess skin is gently excised to eliminate sagging and achieve a firmer facial appearance. The removal of skin is performed with precision to avoid over-tightening or unnatural results.

Once the necessary adjustments are made, the incisions are carefully closed with sutures or surgical staples. The surgeon pays great attention to detail during this step to ensure minimal scarring.
What Is The Facelift Surgery Cost In Navi Mumbai?
The general cost of facelift surgery can vary between INR 35000 to INR 50000. However, in some cases, the cost may jump up to INR 200000. 
This segment provides an overview of the key factors that influence the cost of facelift surgery in Navi Mumbai.
5 Essential factors Influencing the Cost of Facelift Surgery:
Surgeon's Fees: Experienced and renowned plastic surgeons with a successful track record often charge higher fees, given their expertise and reputation.
Facility Fees: The facility where the facelift surgery is performed also impacts the cost. Accredited surgical centres with advanced equipment and top-notch amenities may have higher facility fees compared to less equipped facilities.
Anaesthesia Fees: Facelift surgery is typically performed under general anaesthesia or intravenous sedation administered by an anesthesiologist. The anaesthesia fees contribute to the overall cost and vary depending on the complexity and duration of the procedure.
Treatment Complexity: The extent of facial ageing and the specific rejuvenation goals of the patient influence the complexity of the facelift surgery. More extensive procedures, such as full facelifts that address multiple areas of the face, are likely to cost more than mini facelifts that target specific concerns.
Additional Treatments: Patients may choose to combine facelift surgery with other procedures, such as neck lift, brow lift, or dermal fillers that contribute to the overall treatment cost.
Book a consultation at PVR Aesthetics and get a personalized treatment plan at an affordable cost designed by experts from the field of cosmetic surgery.
What Are The Benefits Of Facelift Surgery?
Facelift surgery is a popular cosmetic surgery for individuals seeking to restore their youthful appearance. The ever-evolving field of cosmetic surgery has brought about life-changing benefits for those undergoing this transformative procedure.
7 Facelift Surgery Benefits:
Reversal of Ageing Signs: Facelift surgery effectively combats various signs of ageing, skillfully countering the effects of gravity and improving sagging skin.
Redefined Facial Features: A facelift can redefine the jawline, reduce jowls, and enhance facial contours, restoring natural proportions for a harmonious appearance.
Tackling Wrinkles and Sagging Skin: Common concerns like deep wrinkles and loose, sagging skin are skillfully addressed through tissue tightening and excess skin removal.
Enhanced Self-Image: With a restored youthful appearance, individuals often experience a surge in self-confidence and overall satisfaction with their looks.
Smoother, Refined Skin: By expertly tightening underlying tissues and eliminating excess skin, facelift surgery leads to a smoother and more refined skin texture.
Long-Term Results: Facelift results stand the test of time, granting patients the opportunity to relish the benefits for numerous years, unlike non-surgical alternatives.
Cost-Effective Solution: Despite its initial investment, facelift surgery proves cost-effective in the long run, minimizing the need for frequent retreatments commonly required by non-surgical procedures.
What Are The Side Effects Associated With Facelift Surgery?
Facelift surgery is a surgical procedure that carries potential side effects. This segment outlines the possible side effects and risks associated with the aim to help patients make an informed decision.
Possible Side Effects of Facelift Surgery:
Temporary Swelling and Bruising. 

Discomfort and Sensitivity

Scarring in inconspicuous areas due to the incisions

Temporary numbness or altered sensations in the facial area.

Infection

Unfavourable scarring

Formation of hematoma

Formation of seroma

Irregular contouring

Change in skin pigmentation

Blood clots

Allergic reaction to anaesthesia 

Skin irregularities, such as uneven texture or discolouration

Hairline changes around the ear and temples

Slow healing wounds
Tips To Control And Minimize Side Effects
Intake of prescribed pain medications 

Strict adherence to the surgeon's post-operative care instructions

Choosing an experienced surgeon with meticulous skills

Following sterilization protocol during the surgery

Adequate sleep and proper rest promote healing

Thorough medical evaluation before the surgery to avoid allergic reactions

Attending follow-up appointments to monitor healing and treatment result.
How Should The Patient Prepare For Facelift Surgery?
Preparation is a crucial aspect of facelift surgery to ensure optimal results and a smooth recovery.
Pre-Operative Preparation Guidelines for Facelift Surgery:
Medication Review: Patients need to inform their plastic surgeon about all medications they are currently taking, including prescription, over-the-counter drugs, and supplements. 
Patients who use blood thinners or anti-inflammatory drugs may be asked to stop using them. This is basically done to minimize the risk of excessive bleeding.
Smoking Cessation: It is crucial for patients to quit smoking well in advance of the facelift surgery. Smoking can interfere with the body's natural healing process and increase the risk of complications.
Healthy Lifestyle: A balanced diet, plenty of fluids, and regular exercise can aid in optimizing the body's healing capacity.
Pre-Operative Testing: The surgeon may require diagnostic tests before the surgery, such as blood work and a general health assessment, to ensure the patient is in optimal condition for surgery.
Arrange for Support and Transportation: Facelift surgery is typically performed within 2 to 5 hours. This enables patients to return home the same day after brief monitoring. 
However, it is crucial to arrange for someone to accompany them to the surgery and drive them home afterwards.
Importance of Open Communication: Patients should openly discuss any specific concerns or medical conditions with their plastic surgeon during the pre-operative consultations.