Looking For The hair transplant in Solapur?
Hair Transplant is a process that involves the removal of hair from any site in the body and planting them on the losing area. PVR Aesthetica provides the best hair transplant in Solapur.
Trusted By Patients All Over India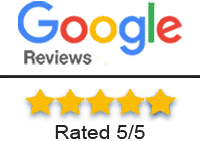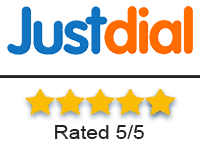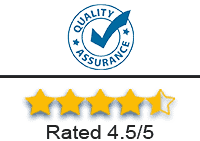 At PVR Aesthetica we offer
Internationally acclaimed in medical care using modern technologies.
Providing High-quality medical care and service at an affordable price.
Our team works tirelessly to provide care and treatment of the highest standard.
Quick recovery with adherence to post-procedure processes and follow-up consultations.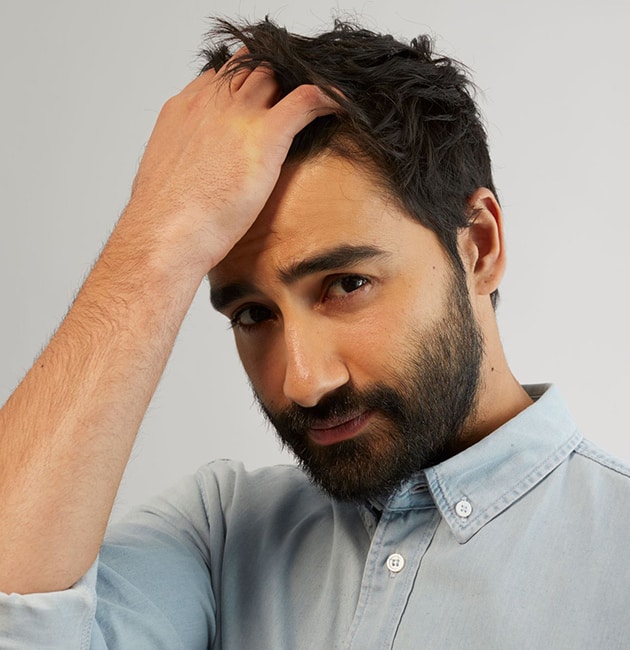 PVR Aesthetica offers the most technically advanced medical care and cosmetic solutions. If you wish to seek a hair transplant by India's most reputed cosmetic surgeon, walk into PVR Aesthetica for trusted hair care.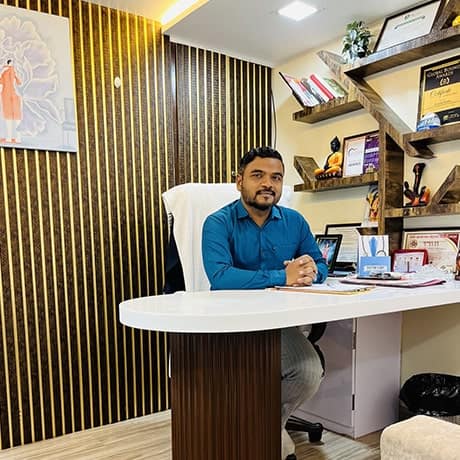 ( MBBS, MS, M.CH, DNB, FACS, MNAMS )
Dr. Vinod Pachade is the founder and director of the PVR Aesthetica Cosmetic Surgery Center. He is the member of Association of Plastic Surgeons of India (APSI) and also the winner of Asia Book of Records.
He is a renowned plastic/cosmetic surgeon in Navi Mumbai. He specialises in :
Ready To Regain Your Hair & Confidence?
I got hair fall Treatment in PVR AESTHETICA Clinic and I have Good Results .. Thanks To Dr Vinod Pachade
I consulted Dr Vinod for my hair fall problem.He suggested me to take hair nutrients and GFC therapy. After undergoing 3 sitting of GFC treatment ,my hair fall has completely gone and now my hairs are normal growing .....thanks to PVR AESTHETICA
Dr Vinod Pachade is highly experienced with Excellent hospital team. Very good treatment. One should consult him for skin and hair treatment, excellent results.
Dr vinod is best plastic surgeon in city….i wnt to pvr aesthetica for my hair transplant treatment….they diid 2000 hairs transplant…….now I look very young…and my confidence also increased…..
It's very nice hospital and doctors...i had done hair transplant and its results are awesom!
I had done hair transplant under sir's supervision and got beautiful results, I personally recommend u all .
@ It was a great experience, the staff and doctors are so co-operative and service was good. Just had a hair transplant about 3800 grafts. After 10 days got satisfactory results. Expecting great results in coming months.... @ This practice is committed to ensuring their patients receive the highest quality care. Consultations and appointments were thorough and communication excellent. I never felt pressured , or left without answers to my questions. Dr. Vinod pachade and her staff are very knowledgeable with obvious expertise— they make a fine team....
Dr Vinod has done my hair transplant treatment. He is expert in this treatment.i am very happy I got wonderful results thanks dr Vinod and his team
After long time illness I have lot of hair fall I consult to Dr. Vinod pachade he advice f1 kit for hair tratment. I am happy to say that I got wonderful result of this. I am strongly recommend to take tratment with Dr. Vinod pachade sir.
I strongly recommended Dr.Pachade...i had a sever hair loss and I was so nervous...Then I came to know about his clinic and underwent hair treatment...such a wonderful result from his treatment..now I am so happy and confident about my hairs....About his clinic all advanced facilities are available with latest treatment methods.....so it would be one of the best option for your treatment...
Maine PVR Se Hair transplant kiya tha 1sal ho gaya hai or mujhe very good result aaya hai..Dr vinod very good plastic surgeon hai mera hair transplant ka achha result aaya hai.
First off all i am very grateful to Dr vinod. I got amazing result in terms of hair Transplant. Dr vinod is experiance plastic surgeon. I was scared initally but Dr vinod explain me the procedure and it help me to take decision. I must say it was right decision i choose PVR AESTHETICA. Thanks Dr vinod and pvr staff.
Had visited Dr Vinod pachade's clink few months back& undergoing PVR treatment. Till today have 85% improvements in my hair. Dr is very intelligent, joyful, down to earth person. Guided a proper treatment for my heavy hair fall & balding crown pach. Very satisfied with this treatment & happy . I recommend to visit his clinic for best solution for all types of hair problems.
I had a great experience with PVR undergoing hair transplant...I would suggest Dr. Vinod as a best person for all kind of aesthetic treatments and surgeries.
It was a perfect chance for my hair. I see a lot of differences before and after my hair transplant in navi mumbai, and I am pleased about it. I want thanks to Dr Vinod Pachade and the service they provide. I have never seen this before. They do have their style. Once again, thanks to Dr Vinod Pachade
I am a patient of Dr. Vinod Pachade. I had hair transplant surgery in May of 2020. The surgery was easy for me. The patient and the staff were all very professional and helpful. They explained everything to me and set realistic expectations plus, the hair transplant cost in navi mumbai, especially for this clinic, is very affordable. Therefore, it did not have any effect on my work schedule. My recovery went well, and I was doing most of my regular workout activities in a few weeks.
I am 10 months out from my second procedure and couldn't be happier with the results. My hair has continued to fill in, especially in the back. This was the best investment I have ever made and has been life-changing. Dr Vinod Pachade and his team are incredible professionals, and it is always a pleasure to come for a recheck. I did extensive research before and travelled from out of town to see Dr Vinod Pachade as he is the best hair transplant in navi mumbai.
I came in for a hair transplant in navi mumbai. Dr Vinod Pachade and his team are outstanding! They gave me a detailed exam, answered all my questions, and explained my options to provide me with the result I wanted. No pain or discomfort at all. After about three months, I started seeing great initial results. At 6 months, the new hairline looks fantastic. I'm excited to see how it will turn out at the one-year mark. Big thanks to everyone for making such a big difference.
After years of going bald and doing comb overs. It reached to the point that a hair transplant was required for me. I contacted PVR Aesthetica hair clinic in Navi Mumbai. Their team was very welcoming and understanding. Also the hair transplant cost in Navi Mumbai is very reasonable than in other cities. Highly recommended!
My transplant surgery was performed by Dr Vinod Pachade . Dr Vinod is an amazing artist that takes the utmost pride in giving his patients the best/most natural hairlines. Simply ask for these him to accommodate through the procedure and you'll have a blast. No doubt they provide the best hair transplant in navi mumbai. Highly Recommended!
Had an amazing experience with Dr Vinod and the team. Everyone was professional and polite. They provided the best hair transplant cost in Navi Mumbai. Thank you so much Dr Vinod. Definitely 5 stars and thoroughly recommend!
Frequently Asked Questions