Looking For The liposuction in Navi Mumbai?
Liposuction is a type of procedure that is done to remove fat. By removing some amount of fat, it's possible to reshape just about any area of the body.PVR Aesthetica offers the best liposuction in Navi Mumbai.
Trusted By Patients All Over India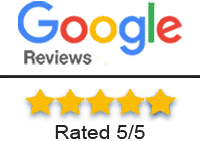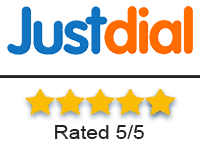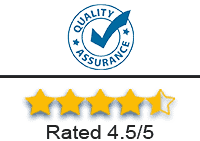 At PVR Aesthetica we offer
Internationally acclaimed in medical care using modern technologies.
Providing High-quality medical care and service at an affordable price.
Our team works tirelessly to provide care and treatment of the highest standard.
Quick recovery with adherence to post-procedure processes and follow-up consultations.
PVR Aesthetica offers the most technically advanced medical care and cosmetic solutions. If you wish to seek liposuction by India's most reputed cosmetic surgeon, walk into PVR Aesthetica for trusted body care.
Stomach liposuction, also known as abdominal liposuction, is a general cosmetic procedure that involves permanently extracting excess fat deposits in the abdomen, waist, and love handles. To remove unwanted body fat, a surgical instrument called a cannula is inserted beneath the skin to suction the fat out.
If you want to enhance your body shape and remove stubborn fat from your abdomen, flanks, and sub-umbilical area, book an appointment at PVR Aesthetica for a stomach liposuction procedure.
Women's bodies may be predisposed to storing fat in a specific area, giving rise to "saddlebags" on the outer thighs or "chub rub" on the inner thighs. In this case, liposuction can be performed to permanently remove fat cells and change the body's shape regardless of weight gain or loss afterwards.  
Thigh liposuction is a cosmetic surgery designed to eliminate stubborn fat deposits from the thighs, sculpting a more aesthetically pleasing figure. Excess fat can be removed from saddlebags, inner thighs, or knees using a cannula to suction the fat beneath the skin. This surgical approach provides long-lasting results with minimal scarring, allowing for a more natural appearance.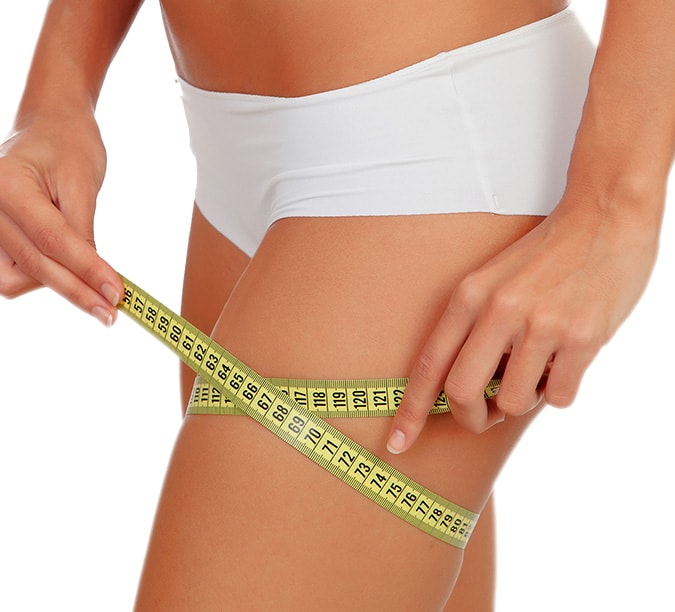 Arm liposuction is a minimally invasive substitute for an arm lift (Brachioplasty) aimed at removing the loose, sagging skin that frequently develops beneath the upper arm due to ageing, weight loss, or weight gain. The procedure is designed to create a more streamlined contour of the arm. It is ideal for patients with localised fat pockets resistant to traditional diet and exercise regimens and whose excess weight does not exceed 10 to 15 pounds.
There are four types of liposuction: traditional, tumescent, ultrasound-assisted. and laser-assisted.
Chin Liposuction, or submental liposuction, is a cosmetic procedure that removes excess fat under the chin, neck, and jowls. This procedure is commonly used to improve the appearance of a double chin, which can make a person look heavier and older than they are.
During the procedure, a small incision is made under the chin or behind the ear, and a cannula (a thin tube) is inserted to suction out the excess fat. The procedure typically takes about 30 minutes to an hour, and most patients can return to work and normal activities within a week.
While it is generally considered safe, like any surgical procedure, it does carry some risks. These include infection, bleeding, scarring, and nerve damage. Choosing a qualified and experienced plastic surgeon who can help minimise these risks is important.
If you're considering a surgical procedure, it's important to have realistic expectations. While the procedure can help improve the appearance of a double chin, it won't necessarily address other issues, such as loose skin or muscle laxity.
Overall, Chin Liposuction can be a safe and effective option for those looking to improve the appearance of their chin and neck.
Ready To Reshape Your Body?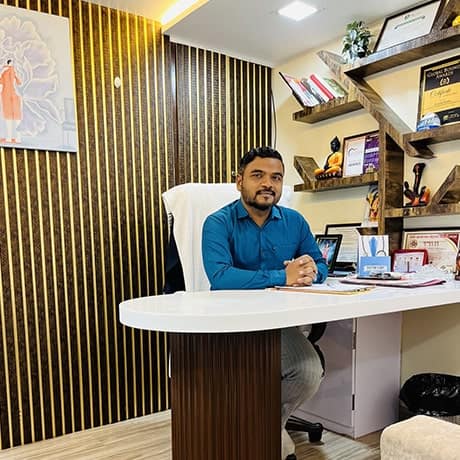 ( MBBS, MS, M.CH, DNB, FACS, MNAMS )
Dr. Vinod Pachade is the founder and director of the PVR Aesthetica Cosmetic Surgery Center. He is the member of Association of Plastic Surgeons of India (APSI) and also the winner of Asia Book of Records.
He is a renowned plastic/cosmetic surgeon in Navi Mumbai. He specialises in :
Frequently Asked Questions
i was very fat and my wight was 97 kg…..i had lot of problems because of this……I tried all things like yoga , gym and diet…but still my stomach was not going down….then I came to know about pvr clinics…..dr there explained everything in details to me and cleared all my doubts and fear about liposuction surgery…. It was very pleasant experience …..i will definitely recommend pvr clinics for liposuction surgery
Dr. Vinod is very cooperative & knowledgeable. He did my Arm tuck (brachioplasty) & it was excellent. Highly recommended.
Very good plastic surgeon. He nicely described all the options for liposuction for me. Through out the treatment he was very polite. I am ver happy with results of liposuction. Would strongly recommend
Dr Vinod Pachade provided me with excellent liposuction in Navi Mumbai. I have never looked better. So thankful to everyone from PVR Aesthetica.
I had extra fat layers around my stomach that were resistant to workouts and diets. So I went to PVR Aesthetica for low liposuction costs in Navi Mumbai. I underwent fat removal surgery, which helped me regain my confidence.
My wife had gained post-pregnancy weight, which was not restoring to normal. So we searched for clinics providing fat removal in Navi Mumbai and got an appointment at PVR Aesthetica. My wife has now recovered from the surgery and is completely fine, thanks to the excellent services of PVR Aesthetica.
Liposuction Treatment In Navi Mumbai
Liposuction is a surgical procedure that eliminates excess fat from specific body parts. In Navi Mumbai, this procedure has gained significant popularity due to its effectiveness in contouring the body and achieving a more sculpted appearance.
A Brief Overview
During a liposuction procedure, a skilled plastic surgeon uses specialized tools to suction out the extra fat from areas such as the stomach, thighs, buttocks, hips, flanks, chin, and more. The procedure is minimally invasive, involving small incisions and generally performed under local anaesthesia.
Is Liposuction A Weight-Loss Technique?
One of the significant advantages of liposuction is that it can help individuals who face difficulty with fat deposits that do not respond to conventional diet and exercise methods. It contours and tightens the body enhancing your overall body proportions.
However, it is essential to understand that liposuction is neither a weight loss remedy nor an alternative to a healthy lifestyle.
In Navi Mumbai, reputable clinics and hospitals offer liposuction treatment with the latest techniques and technology, ensuring safety and optimal results for patients. 
If you are looking for liposuction treatment in Navi Mumbai, look no further than PVR Aesthetica. With Internationally acclaimed medical expertise, high-quality medical care, clinical perfection, and personalized post-treatment care, you are sure to be in good hands.
Liposuction Treatment Areas?
Liposuction removes stubborn fat from specific areas of the body. It is a versatile treatment that can be applied to various regions, providing patients with enhanced body contouring and a more sculpted appearance. 
7 common liposuction treatment areas are:
Arm Liposuction
Arm liposuction aims to address excess fat deposits in the upper arms. Many individuals struggle with "bat wings" or flabby arms, even with regular exercise. 
Liposuction in this area can effectively remove unwanted fat, resulting in more toned and shapely arms.
Back Liposuction
Back liposuction targets fat on the upper and lower back, including the bra line area. This procedure can help eliminate bulges and rolls.
Back liposuction leads to a smoother and more defined back contour.
Calf Liposuction
Calf liposuction is ideal for those with disproportionate or bulky calves. This procedure selectively removes excess fat from the calves and creates a more balanced lower leg appearance to complement the overall body shape.
Thigh Liposuction
Thigh liposuction removes stubborn fat from the inner and outer thighs. It enhances the thigh's shape and makes it appear slimmer and more proportionate to the rest of the body.
Abdominal Liposuction
Abdominal liposuction targets the belly area, where fat often accumulates and is resistant to diet and exercise. This procedure can be particularly beneficial for achieving a flatter stomach and a well-defined waistline.
Chin And Neck Liposuction 
Chin and neck liposuction can effectively reduce the appearance of a double chin or excess fat under the jawline. It enhances facial aesthetics and creates a more refined and youthful profile. 
Love Handle Liposuction
Love handles are the stubborn fat pockets located on the sides of the waist. Liposuction in this area helps contour the waistline and provides a more defined and attractive silhouette.
Who Are The Ideal Candidates For Liposuction Surgery In Navi Mumbai?
Liposuction surgery in Navi Mumbai can effectively remove stubborn fat deposits and enhance body contouring. While it offers numerous benefits, not everyone is an ideal candidate for this surgery. 
5 characteristics of suitable candidates can help determine if liposuction is the right option.
Healthy individuals: Healthy individuals without any underlying medical conditions are considered suitable.  
Stable weight: Liposuction is not a weight-loss solution. The best candidates are those who are already maintaining a stable weight, i.e. around 30% of your ideal weight.
Stubborn fat deposits: Suitable candidates have specific areas of the body with stubborn fat deposits that are resistant to diet and exercise.
Realistic expectations: The procedure can produce significant improvements in body contour, but it is essential to understand its limitations as well.
Good skin elasticity: Liposuction is most effective when the skin has sufficient elasticity to adjust to the new body shape after fat removal. Younger candidates often have better skin elasticity.
Why Do You Need Liposuction Surgery?
Liposuction surgery is beneficial for individuals who struggle with stubborn fat deposits that no longer respond to traditional weight loss efforts. It offers the following advantages:
Body Contouring: Liposuction can create a more sculpted and proportionate body shape by targeting specific problem areas.
Boost in Confidence: By achieving your desired body shape, you often experience a significant boost in self-confidence and body image.
Quick and Efficient: Liposuction is a relatively quick procedure with a shorter recovery period compared to more invasive surgeries.
What Should One Expect After Liposuction?
After liposuction surgery, patients can expect some temporary bruising and swelling in the surgical site. The surgeon will provide post-operative instructions, including wearing compression garments to aid in healing and optimize results. 
One can normally resume daily activities after a week or two, but strenuous exercises may be restricted for a few weeks.
Am I A Candidate For Liposuction?
To determine if you are a suitable candidate for liposuction in Navi Mumbai, it is essential to consult a qualified plastic surgeon. The surgeon will evaluate your medical history, overall health, body shape, and expectations to determine your candidacy for liposuction.
For liposuction-related queries, book a consultation with the experts at PVR Aesthetica.
Benefits Of Liposuction Surgery In Navi Mumbai
Liposuction surgery offers a range of remarkable benefits that can significantly enhance both physical appearance and emotional well-being. 
10 Benefits of Liposuction that Make it a popular choice in Navi Mumbai:
1. Improved Body Contour and Proportion
Reshapes body contours

Eliminates stubborn fat in the abdomen, thighs, hips, arms, and chin
2. Enhanced Self-Confidence
Restores self-esteem

Positive impact on personal and professional life
3. Targeted Fat Removal
Precise treatment of problem areas

Tailored approach for individual concerns
4. Sculpted Appearance
Artistic contouring by skilled surgeons

Achieves a toned and athletic look
5. Permanent Results
Fat cells removed do not grow back

Long-lasting outcomes with a healthy lifestyle
6. Minimal Scarring
Liposuction incisions are small so it causes minimal scarring that fades over time.

The visibility of surgical marks fades with time and allows for quicker recovery.
7. Minimally Invasive Procedure
Liposuction is a minimally invasive surgical procedure that reduces the risk of complications.

It is typically performed on an outpatient basis, with minimal downtime.
8. Versatile Treatment Options
Liposuction can be combined with other cosmetic procedures like tummy tucks or body lifts for comprehensive body contouring.

Offers flexibility to target multiple areas during a single surgery.
9. Improved Physical Comfort
Reduction of excess fat can alleviate physical discomfort caused by chafing or pressure on joints.

Enhances mobility and ease of movement for patients.
10. Health Benefits
Can improve certain medical conditions associated with excess fat, such as lipedema or benign fatty tumours.

Encourages individuals to adopt a healthier lifestyle to maintain results.
Liposuction surgery is generally safe when performed by a qualified and experienced plastic surgeon. However, like any other surgery, it carries certain potential risks.
10 Risks and Complications of Liposuction surgery are:
Infection:

Infections may occur at the incision sites. Proper wound care and adherence to post-operative instructions can minimize this risk.

Bleeding:

Some bleeding is typical during and after liposuction. However, excessive bleeding may require additional medical attention.

Fluid Accumulation:

Fluid build-up (seroma) may occur beneath the skin after liposuction. Draining the fluid or wearing compression garments can help prevent this.

Changes in Sensation:

Temporary changes in skin sensation may occur. In most cases, the feeling of numbness or tingling is common and normal sensations may return gradually.

Scarring:

Although liposuction incisions are small, they may result in minor scarring. Proper wound care can help minimize scarring's visibility over time.

Uneven Contour:

In some cases, patients may experience uneven fat removal, leading to irregular body contours. Skilful surgical techniques and proper patient evaluation can reduce this risk.

Skin Irregularities:

Liposuction can cause temporary or permanent skin irregularities, such as dimpling or lumpiness. Massaging the treated areas can help promote smoother skin.

Deep Vein Thrombosis (DVT):

Rarely, blood clots may form in deep veins, which can be life-threatening. Post-surgery patient ambulation effectively reduces the risk of DVT.

Anaesthesia Complications:

Liposuction is typically performed under general or local anaesthesia, and there is a slight risk of adverse reactions to anaesthesia.

Allergic Reactions:

Patients may experience allergic reactions to medications or anaesthesia used during the procedure.
These risks can be prevented by selecting a qualified and experienced plastic surgeon who follows strict safety protocols. Following the surgeon's guidelines for aftercare and attending all scheduled follow-up appointments can further enhance the safety and success of the liposuction procedure.
Types Of Liposuction Treatments
Liposuction is a versatile cosmetic procedure that offers multiple treatment options to effectively remove stubborn fat and enhance body contour. Each type of liposuction utilizes different techniques to achieve fat removal. 
4 popular liposuction treatments include:
1. Traditional Liposuction: Traditional liposuction, also known as suction-assisted liposuction (SAL), is the oldest and most straightforward technique. This technique creates small incisions in the target area and inserts a cannula which is a thin and hollow tube.
The surgeon rapidly moves the cannula to disengage the fat cells, which are then extracted through the tube. This method is effective for various body areas, providing noticeable results.
2. Tumescent Liposuction: Tumescent liposuction is an advanced technique. It involves injecting a large volume of a solution into the targeted area before fat removal. 
The solution consists of a local anaesthetic (lidocaine) to numb the area, a drug (epinephrine) to constrict blood vessels and minimize bleeding, and a saline solution. The tumescent technique causes the fat cells to swell and become firmer, making it easier for the surgeon to remove them. 
This approach offers a safer and more comfortable procedure with reduced risks of complications.
3. Ultrasound-Assisted Liposuction (UAL): The ultrasound energy breaks the fat cells, resulting in their liquification. The surgeon inserts a specialized cannula that emits ultrasonic waves.
These waves break down the fat into a liquid state which is then suctioned out through the cannula. 
UAL is particularly effective for dense or fibrous fat areas, such as the back, male chest, and upper abdomen.
4. Laser-Assisted Liposuction (LAL): Laser-assisted liposuction, also known as laser lipolysis, utilizes laser energy to liquefy the fat cells. The surgeon inserts a small laser fibre through the tiny incisions. 
The laser energy ruptures the fat cells which makes it easy to gently suction them out. Additionally, the laser energy stimulates collagen production and promotes skin tightening in the treated area.
Each liposuction technique offers unique benefits, and the best choice depends on factors such as the patient's individual needs, body areas to be treated, and the surgeon's expertise. 
Procedure Of Liposuction Surgery
Liposuction surgery involves several key steps, which may vary slightly depending on the chosen liposuction method. Here is a general outline of the liposuction procedure:
1. Anaesthesia Administration
Before the surgery begins, the patient is administered anaesthesia to ensure a pain-free and comfortable experience. Liposuction can be performed under local anaesthesia with sedation or general anaesthesia that completely depends on the procedure and the patient's preferences. 
2. Creating Small Incisions
Small incisions are created in the vicinity of the targeted areas. These incisions are typically tiny, ranging from a few millimetres to a centimetre in length to minimize scarring.
3. Inserting the Cannula
Through the incisions, a cannula is inserted into the subcutaneous fat layer. The surgeon may use different types of cannulas depending on the specific liposuction technique chosen.
4. Loosening and Suctioning Out Fat
The surgeon gently moves the cannula back and forth within the fatty tissue using precise and controlled movements. This motion helps loosen the fat cells, which are then suctioned out using a specialized vacuum-like device attached to the cannula. 
The fat is carefully removed, sculpting the targeted area to achieve the desired contour.
5. Closing the Incisions
After the fat removal is complete, the surgeon sutures the incisions. Dissolvable stitches may be used to eliminate the need for suture removal.
Recovery After The Surgery
Follow the below guidelines for a successful recovery:
1. Post-Operative Care
The post-operative instructions such as wearing compression garments to support the treated areas and minimize swelling, must be followed diligently.
2. Managing Discomfort
Mild pain or discomfort is common after liposuction surgery. However, it can be effectively managed with the prescribed pain medications.
3. Gradual Healing
Bruising, swelling, and minor skin irregularities are normal and should subside over several weeks. Patients are typically advised to avoid strenuous activities such as intense workouts and heavy lifting, that may disrupt healing. 
4. Follow-Up Appointments
Follow-up visits with the surgeon are scheduled to monitor the healing progress and ensure the best possible results.
Liposuction Surgery Cost In Navi Mumbai
The cost of liposuction surgery in Navi Mumbai may vary between INR 30000 and INR 200000. However, the cost of liposuction is influenced by several factors. 
It is essential to be aware of these factors in order to make informed decisions about liposuction treatment options.
Why Does Liposuction Cost Vary In Navi Mumbai?
The cost of liposuction in Navi Mumbai can vary due to the following factors:
Surgeon's Fees: The experience, expertise, and reputation of the plastic surgeon performing the procedure can influence the cost. 
Anaesthesia Fees: The type of anaesthesia used during liposuction, whether it is local anaesthesia or general anaesthesia, can impact the overall cost of the procedure.
Facility Fees: The facilities where the liposuction surgery takes place can also affect the cost. Modern, well-equipped accredited surgical centres or hospitals may have higher facility fees.
Treatment Area and Volume: The size and number of areas to be treated will affect the complexity and time required for the surgery, which can influence the cost.
Surgical Technique: Different liposuction techniques, such as traditional liposuction, tumescent liposuction, or laser-assisted liposuction, may have varying costs due to the equipment and expertise involved.
Pre-operative Assessments: Any additional medical tests or consultations required before the surgery can add to the overall cost.
Post-operative Care: The cost may include follow-up visits and post-operative care, which are essential for a smooth recovery and optimal results.
Location: The geographical location of the surgical facility within Navi Mumbai can also play a role in price variation.
Personalized treatments: The cost of treatment plans may vary among patients as it depends on a personalized approach based on the patient's unique anatomy, specific requirements, and the desired outcome.