Best Rhinoplasty Surgery Treatment In Navi
Looking For The Rhinoplasty Surgery in Navi Mumbai?
A Rhinoplasty Surgery or "nose job" is a surgical procedure where the shape and structure of the nose are changed for aesthetic reasons and also it can help with breathing issues. PVR Aesthetica offers rhinoplasty surgery in Navi Mumbai.
Trusted By Patients All Over India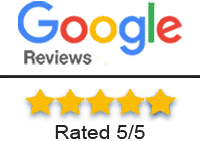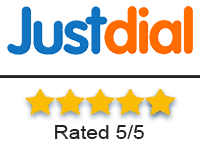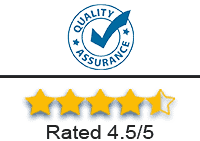 At PVR Aesthetica we offer
Internationally acclaimed in medical care using modern technologies.
Providing High-quality medical care and service at an affordable price.
Our team works tirelessly to provide care and treatment of the highest standard.
Quick recovery with adherence to post-procedure processes and follow-up consultations.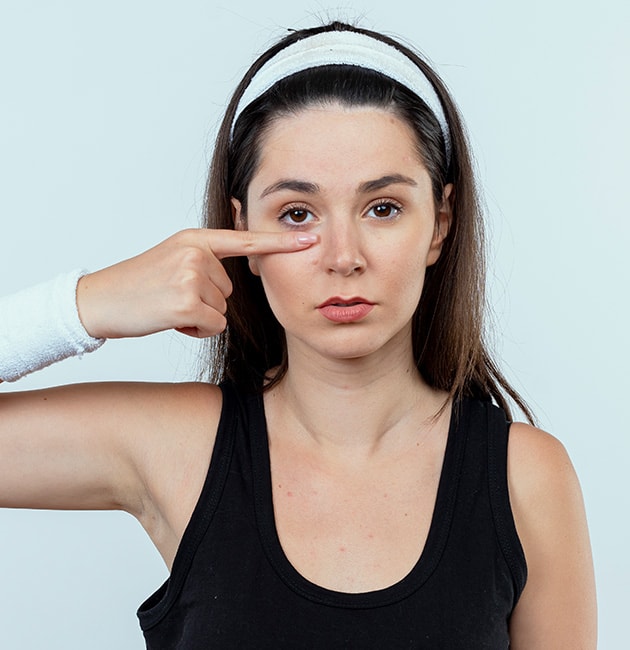 PVR Aesthetica offers the most technically advanced medical care and cosmetic solutions. If you wish to seek rhinoplasty Surgery by India's most reputed cosmetic surgeon, walk into PVR Aesthetica for trusted face care.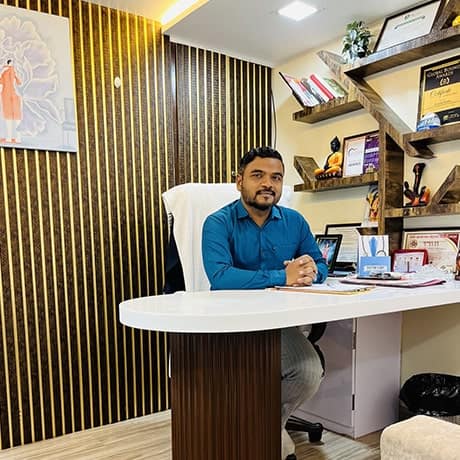 ( MBBS, MS, M.CH, DNB, FACS, MNAMS )
Dr. Vinod Pachade is the founder and director of the PVR Aesthetica Cosmetic Surgery Center. He is the member of Association of Plastic Surgeons of India (APSI) and also the winner of Asia Book of Records.
He is a renowned plastic/cosmetic surgeon in Navi Mumbai. He specialises in :
Ready To Reshape Your Nose?
Frequently Asked Questions
My nose was very bad in shape .i came across pvr clinics and dr vinod through one of my friend ……I underwent nose surgery and it completely changed my life…..
Excellent Dr! I researched various dr and very glad I came to Dr Vinod Pachad. Since the time you walk in, you feel the friendliness of the recepionist. Dr Vinod Pachad explained the options and benefits of each. Dysport and fillers were recommended as well as restylane for line contour. This clinic performs the best nose surgery in navi mumbai. I feel great and happy with results.
Dr Vinod Pachad and his entire office are extremely professional and top notch across the board. His bed side manner is wonderful. He's kind, friendly, and takes the the time to explain everything, making sure you are completely informed. He performed a rhinoplasty surgery in navi mumbai. The procedure with Dr Vinod Pachad was a success and the results are perfect. I'm very happy and impressed. I wish I had found Dr Vinod Pachad sooner.
Making the appointments and schedules to get treatments done was fast, friendly, and organized. Today I had my first rhinoplasty in navi mumbai procedure done, and I must say that both doctors are amazing, and precise in what they do. They truly are masters of their craft, and the whole team at Dr Vinod Pachad's clinic are more than great. Thank you for everything.
Dr Vinod Pachad did such an amazing job on my nose surgery in navi mumbai! His entire staff made me feel so comfortable through every single appointment and the day of surgery. I'm extremely happy with my new nose and had little to no pain after surgery! I highly recommend Dr Vinod Pachad.
I can finally breathe! After being unable to breathe out of my nose for most of the year, I found Dr Vinod Pachad. He was able to pinpoint exactly what the cause of my problem was and told me exactly what he could do to fix it. No doubt he is the best for Nose job in Navi Mumbai. Highly recommended!
Dr Vinod Pachad and his staff were really amazing. they provided me the best nose surgery cost in navi mumbai. Also i was really satisfied with the results of the surgery. Highly recommended!
What Is Rhinoplasty Surgery?
Rhinoplasty Surgery, or nose job, is a cosmetic surgery that not only enhances the nose's shape and appearance but also its functionality. The nasal anatomy consists of the upper one-third of the nasal bone followed by upper and lower cartilages in the remaining part. 
Rhinoplasty Surgery is a delicate and complex surgery to improve nasal appearance, correct nasal deformities, and address breathing difficulties simultaneously.
The Cosmetic Aspect Of Rhinoplasty Surgery 
It corrects nasal size to enhance the facial profile

It refines a bulbous nasal tip

It straightens the bump on the nasal bridge

It improves the size, shape, and position of the nostrils

It enhances the overall nasal symmetry for an aesthetic appeal
The Functional Aspect Of Rhinoplasty Surgery 
It corrects a deviated nasal septum to provide improved alignment

It repairs collapsed nasal valves

It opens blocked passages to address breathing difficulties
Who Are The Ideal Candidates For Rhinoplasty Surgery In Navi Mumbai?
People often require rhinoplasty to improve the overall aesthetic appeal of their face or fix a medical problem associated with a nasal defect. However, there are certain characteristics that define the suitability of an ideal candidate for Rhinoplasty surgery in Navi Mumbai.
The candidate should have good health without any underlying medical condition.

A suitable candidate must have realistic expectations about the potential outcome of the treatment.

Candidates having specific concerns and goals related to their noses are considered suitable for rhinoplasty. 

The candidate must be emotionally mature and stable to undergo the transformation process as rhinoplasty can impact the facial profile of a person.

An ideal candidate should be a non-smoker as smoking interferes with the healing process and might develop complications.

Candidates who are willing to repair nasal injuries, correct congenital defects, fix nasal symmetry or improve breathing functionality are suitable for rhinoplasty procedures.

The ideal candidate should be of appropriate age, preferably 18 and more when the facial growth has ceased, and the nasal growth is complete.
Rhinoplasty Surgery Cost In Navi Mumbai
With the grooming industry soaring high India is gradually becoming a preferred destination for rhinoplasty and other cosmetic surgery owing to its world-class service and incredible success rate.
Nose surgery cost in Navi Mumbai starts from approximately INR 80000 which may increase up to INR 450000. The fluctuation in the cost of nose surgery in Navi Mumbai depends on several factors.
7 Factors That Affect Nose Job Cost In Mumbai
1. Type of Surgery
The cost of rhinoplasty surgery is based on the type of procedure. 
Closed rhinoplasty may cost around INR 80000 and INR 200000

Open rhinoplasty cost ranges between INR 150000 and INR 250000

Revision rhinoplasty costs a little higher between INR 250000 TO INR 450000
2. Surgeon's Expertise And Reputation
The experience, skill, and reputation of the surgeon impact the cost of rhinoplasty. Surgeons with extensive experience and a successful past record may charge higher fees.
3. Complexity Of The Case
The complexity of the rhinoplasty procedure is based on the extent of the nasal problem. Some individuals may require a simple correction, while others may need more intricate and detailed work to achieve the desired results. 
4. Type of Facility 
The quality and the type of facility where the procedure takes place can influence the overall cost. High-end reputed facilities or super speciality hospitals may charge more for their services.
5. Anesthesia Fees
The type of anaesthesia used during the procedure and the associated fee of the surgeon can impact the cost.
6. Geographic Location
The location of the surgical facility in Navi Mumbai may impact the cost of Rhinoplasty. The facilities located in prime locations or upscale neighbourhoods may charge higher fees than the clinics in other areas.
7. Individual Factors
The cost of rhinoplasty surgery in Navi Mumbai may differ from patient to patient based on their unique nasal anatomy and nasal problems to be fixed. 
If you are looking for the best rhinoplasty surgery in Mumbai then book a consultation with the experts at PVR Aesthetica for world-class service at an affordable price.
Types Of Rhinoplasty Surgery
Different types of rhinoplasty procedures are designed to address the unique needs of patients. Hence, each type of rhinoplasty can be considered a highly personalized and effective cosmetic surgery.
3 Types of rhinoplasty that effectively enhances facial aesthetics. 
1. Reduction Rhinoplasty Surgery 
Reduction rhinoplasty is tailored for people who are dissatisfied with their nose being too big or bulbous. Hence, this type of rhinoplasty focuses on reducing the size and reshaping the nose. 
It is commonly sought by individuals with a prominent hump on the nasal bridge, a drooping nasal tip, or wide nostrils. The surgeon uses this procedure to carefully remove excess bone and cartilage for achieving a more balanced and proportionate nose that matches the patient's facial features.
2. Augmentation Rhinoplasty Surgery 
Augmentation rhinoplasty is performed to enhance the projection of the nose. This type of rhinoplasty is often chosen by people with a flat nasal bridge or a recessed nasal tip. 
The surgeon can use cartilage grafts from the patient's own body or synthetic implants to widen and lift up the nasal bridge or the tip. This procedure not only serves the aesthetic purpose but also the functionality aspect. 
It provides structural support to the nose by filling in areas which are deficient in materials. 
3. Ethnic Rhinoplasty Surgery 
Ethnic rhinoplasty is tailored to address the specific nasal characteristics of different ethnicities while preserving the patient's cultural identity. The surgeon harvests cartilage from the ear or rib to add to the deficient areas in the nose. 
Ethnic rhinoplasty addresses concerns related to nasal shapes such as height width, and sharpness. It can also manipulate the nasal size, nasal angle, and nasal bump.
4. Revision Rhinoplasty Surgery 
Revision rhinoplasty, or secondary rhinoplasty, is performed to correct unsatisfactory results or cosmetic deformities from previous nose surgery. It also addresses functional issues that may arise after the initial rhinoplasty procedure. 
Revision rhinoplasty can be complex, as it involves working with altered nasal tissues. It has a higher revision rate than primary rhinoplasty, hence It requires the expertise of a skilled and experienced surgeon to achieve the desired outcomes.
Procedure Of Rhinoplasty Surgery
Rhinoplasty surgery involves a series of well-defined steps that are customized based on the individual's anatomy, expected outcome, and the surgeon's expertise.
The procedure of rhinoplasty surgery includes the following steps:
Step 1: Anaesthesia Administration
The patient is administered either general anaesthesia or intravenous sedation for a comfortable and pain-free procedure. The choice of anaesthesia depends on the complexity of the surgery and the surgeon's advice.
Step 2: Incisions
The surgeon makes carefully planned incisions. In closed rhinoplasty, the incisions are made inside the nostrils, while in open rhinoplasty, they are made across the columella, the strip of tissue between the nostrils.
Closed rhinoplasty leaves no visible external scars, while open rhinoplasty provides the surgeon with better visibility for complex procedures.
Step 3: Reshaping or Repositioning Nasal Structure
The surgeon now gains access to the underlying nasal tissues and cartilage. These structures are meticulously sculpted and reshaped to achieve the desired aesthetic or functional improvements. 
The surgeon may remove excess bone or cartilage, reposition the nasal tip, adjust the nasal bridge, or correct a deviated nasal septum, depending on the patient's goals.
Step 4: Closure of Incisions
Once the necessary modifications are made, the surgeon carefully closes the incisions using sutures or stitches. If external incisions were made, the sutures are skillfully placed to minimize scarring. 
The surgeon may also use nasal splints or packing to support the newly reshaped nose during the initial healing phase.
Benefits Of Rhinoplasty Surgery In Navi Mumbai
People looking for rhinoplasty surgery in Navi Mumbai can expect improved facial harmony, heightened self-confidence, correction of nasal asymmetry or deformities, and enhanced nasal function.
7 Essential benefits of Rhinoplasty surgery in Navi Mumbai:
Rhinoplasty can harmonize the nose with other facial features and achieve a balanced and enhanced facial profile.

Rhinoplasty surgery improves the facial proportion by addressing specific nasal concerns, such as a hump on the bridge, a wide nasal tip, or a crooked nose.

It provides a boost in self-confidence by creating a nose that matches the patient's desired aesthetic goals. 

It creates a more symmetrical and pleasing appearance by reshaping and repositioning the nasal structures. 

Rhinoplasty addresses functional issues like breathing difficulties and chronic congestion caused by a deviated septum.

Rhinoplasty treats a chronically stuffed nose caused by a virus, allergy, or any deformity.
Rhinoplasty enhances facial appearance and self-esteem which may help individuals in their personal and professional fields.
What Are The Risks Or Side-Effects Associated With Nose Surgery?
Rhinoplasty offers incredible results but it carries certain potential risks and side effects as well. Hence, before opting for nose surgery, one must be aware of these factors to make informed decisions.
Swelling and Bruising: Post-surgery swelling and bruising are common which typically subside within a few weeks. Proper post-operative care, including the use of cold compresses and keeping the head elevated, can help reduce these effects.
Pain: Patients may experience mild pain but it can be effectively managed with prescribed pain medications. Most patients find that the discomfort diminishes over time.
Bleeding: Minor bleeding from the nose is normal in the initial days following rhinoplasty. However, in case of excessive or persistent bleeding, the surgeon should be notified promptly.
Infection: Although the risk of infection is low, following the surgeon's post-operative instructions, keeping the incision sites clean, and taking prescribed antibiotics can significantly reduce this risk. 
Scarring: For closed rhinoplasty, scarring is minimal as the incisions are made inside the nostrils. The small external incision in open rhinoplasty may leave a barely visible scar, which typically fades with time.
Nasal Obstruction: In some cases, swelling or internal scarring may lead to temporary nasal obstruction. Proper healing and following the surgeon's advice can help resolve this issue.
Dissatisfaction with Results: Rhinoplasty is an intricate procedure. There may be a chance that the results may not meet the patient's expectations.
Patients must have realistic expectations and communicate their goals clearly with the surgeon during pre-operative consultations to avoid additional surgeries.
The key to minimising these risks lies in selecting a qualified and experienced plastic surgeon and choosing an accredited surgical facility with strict adherence to safety protocols.
How To Choose The Best Rhinoplasty Clinic In Navi Mumbai?
Selecting the right rhinoplasty clinic in Navi Mumbai may seem daunting but it ensures a safe and successful surgical journey. With several options available, it's essential to consider these 8 key factors to choose the best rhinoplasty clinic in Navi Mumbai. 
A clinic that houses board-certified plastic surgeons with specialized training in rhinoplasty. 

Before-and-after images of patients who underwent rhinoplasty give an insight into the surgeon's skills and the potential results one can expect. 

Patient reviews and testimonials provide valuable feedback on the clinic's services and patient care.

Affiliations with accredited professional organizations and awards that recognize the exceptional performance of the surgeon and the clinic in the field.

The clinic's reputation in the industry and among previous patients is displayed in online reviews, forums, and social media platforms 

A reputable rhinoplasty clinic that prioritizes patient care throughout the entire surgical process. 

A clinic where the surgeons prioritize open communication and actively involve patients in the decision-making process. 

Clinics equipped with modern technology and state-of-the-art facilities. Advanced tools and techniques can contribute to more precise and satisfactory results.