Get The Look
You Dreamt of
At PVR Aesthetica, We Aim To Improve Your Appearance & Functions Through Cosmetic Surgery & Laser Treatment
Get The Look
You Dreamt of
At PVR Aesthetica, We Aim To Improve Your Appearance & Functions Through Cosmetic Surgery & Laser Treatment
Facial plastic surgery is performed to reshape structures in the head and neck — typically the nose, ears, chin, cheekbones and neckline.
Breast surgery a medical procedure is a methodology that helps change the shape and size of your breast as per your concern.
If you suffer from gynaecomastia or male boobs condition, gynaecomastia surgery can be the ideal procedure to help remove excess fat from the chest area.
Hair transplant is a methodology where a cosmetic surgeon uses techniques that helps restore your lost hair and get a natural looking hairline.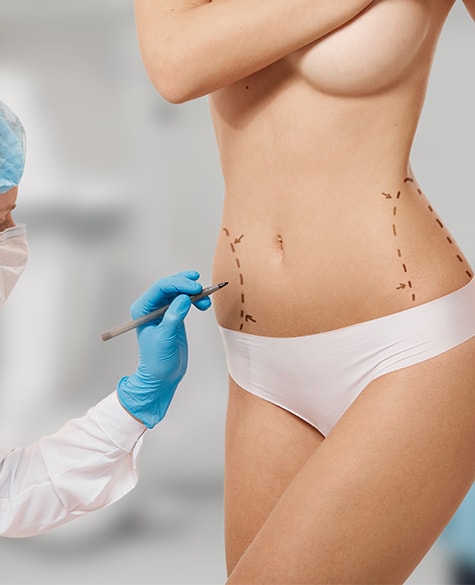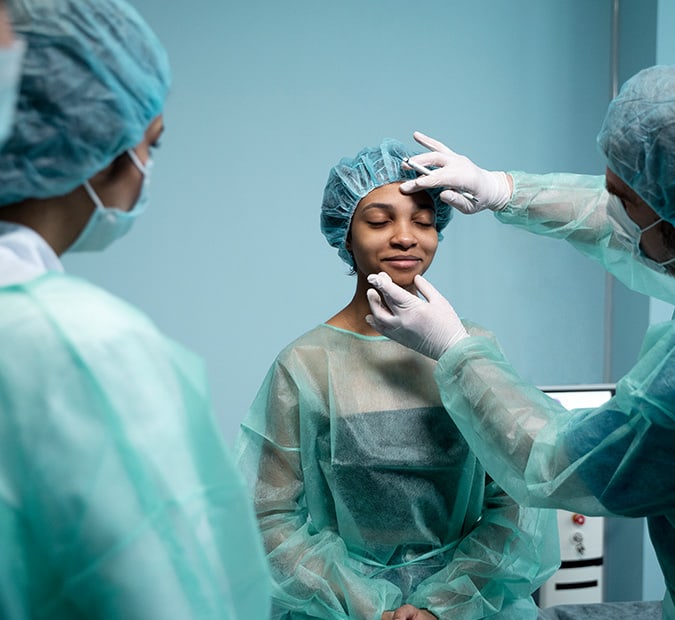 Welcome to PVR Aesthetica
PVR Aesthetica is a Cosmetic Surgery and Laser Clinic located in Navi Mumbai. At PVR Aesthetica, our main aim is to Improve Appearance and Functions of Human Body.
India's top specialists with 10+ of experience give excellent treatment to patients.
Customized plans for every patient in view of their health condition to come by the ideal outcomes.
We consolidate the methodology of innovation and strategies to offer great support.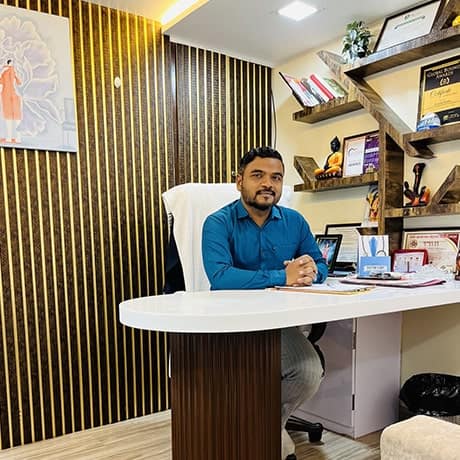 ( MBBS, MS, M.CH, DNB, FACS, MNAMS )
Dr. Vinod Pachade is the founder and director of the PVR Aesthetica Cosmetic Surgery Center. He is the member of Association of Plastic Surgeons of India (APSI) and also the winner of Asia Book of Records.
He is a renowned plastic/cosmetic surgeon in Navi Mumbai. He specialises in :
♥️
Pratima Nirbhavane
12 June 2023
Dr Vinod is extremely skilled and polite doctor thankyou so much
Dr Vinod Pachade is highly experienced with Excellent hospital team. Very good treatment. One should consult him for skin and hair treatment, excellent results.
Renu Samanta
12 June 2023
Dr. Vinod and his staff is outstanding when it comes to work, support, emotions connect.. best doctor ever I found…I had a abdominalplasty on 31st may 2023.. from the day 1till date the doctor and staff are continuously doing follow up, taking care of mine as if I am a family member..I would say the best award goes to Dr. Vinod and his team player…amazing experience.. moreover within a day or 2 Dr. Vinod made me stand and walking alone.. he is so energetic and enthusiastic person.. thank u so much team for great support.. I look forwade many more with PVR..
Pankaj Kumbhar
11 June 2023
Very experienced doctor's & staff , I'm very happy & satisfied with my gynocomestia surgery result.
Vaishali WAyal
26 May 2023
Dr Vinod is extremely intelligent ,skilled ,genuine and polite doctor.I've done my upper lip cyst surgery and he treated me very carefully I was very comfortable and calm while he operated...He definitely knows his work really well.Did a commendable job.He explained everything very patiently.. I think he is the best in his field.. Highly recommended.
Neeraj Aggarwal
21 May 2023
Prompt service and decisively good consultancy. Recommend to visit.