Looking For The gynecomastia surgery in Navi Mumbai?
Gynecomastia is a condition that makes breast tissue swell in men. It can happen when the balance of two hormones in your body is thrown off. PVR Aesthetica offers the best gynecomastia surgery in Navi Mumbai.
Trusted By Patients All Over India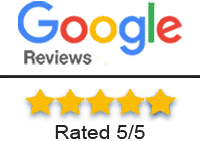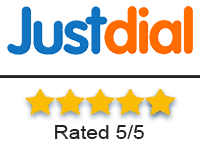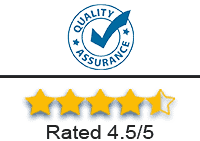 At PVR Aesthetica we offer
Internationally acclaimed in medical care using modern technologies.
Providing High-quality medical care and service at an affordable price.
Our team works tirelessly to provide care and treatment of the highest standard.
Quick recovery with adherence to post-procedure processes and follow-up consultations.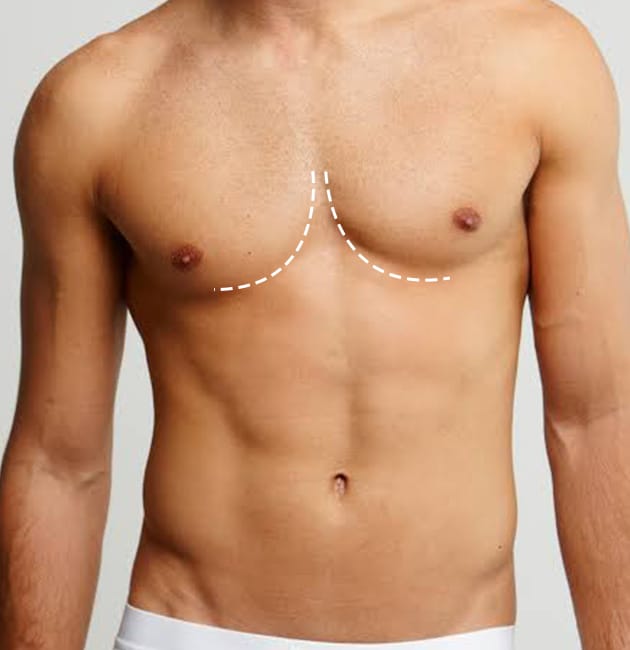 PVR Aesthetica offers the most technically advanced medical care and cosmetic solutions. If you wish to seek gynecomastia by India's most reputed cosmetic surgeon, walk into PVR Aesthetica for trusted body care.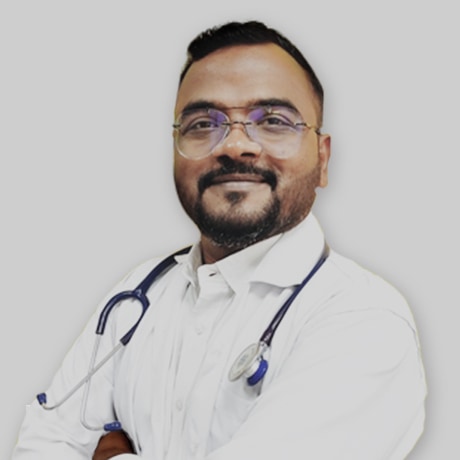 ( Cosmetic | Plastic Surgeon MBBS/MS General Surgery, M.Ch. Plastic Surgery )
Dr. Vinod Pachade is the founder and director of the PVR Aesthetica Cosmetic Surgery Center. He is the member of Association of Plastic Surgeons of India (APSI) and also the winner of Asia Book of Records.
He is a renowned plastic/cosmetic surgeon in Navi Mumbai. He specialises in :
Ready To Lose Male Chest Fat?
Frequently Asked Questions
The professionalism and care shown by Dr Vinod Pachad and the staff was exceptional, to say the least. Not only did they take extreme care of me, but they also had great patience and continued to provide great support during post-op. I am extremely satisfied with the results of my gynecomastia surgery in navi mumbai and how available they made themselves to questions once I was home. I will continue to be an advocate for this procedure and Dr Vinod Pachad's amazing surgical skills.
I just had my gyno removed, and I am very satisfied with the results. If you are looking for a place to get the surgery done, this is the place to go. It is very important to get it done right, and Dr Vinod Pachad and his staff do just that; they cut it out and fix you up and return that confidence that you have lost. Although gynecomastia surgery cost in navi mumbai is very high but is relatively low in this clinic. I am very thankful and happy with my results.
The staff is friendly and informative. Dr Vinod Pachad is very laid back and down-to-earth & the best gynecomastia in navi mumbai . Which helped with the nervousness of having to go through surgery. They continue to follow up and track my progress and leave themselves available if I ever have any questions or concerns. Overall I recommend Dr Vinod Pachadi to anyone ready and willing to get this procedure done. So glad I finally did it!
I could not be happier with the results. Everything went smooth and super quick. Before you know it you are done. I woke up thinking they were about to start the procedure but little did I know I was all finished. I underwent a successful male breast reduction in navi mumbai. The staff is amazing and they make you feel right at home. Dr Vinod Pachad I can't thank you enough. The best decision I made is to go to PVR AESTHETICA to have my procedure.
I had nice experience with Dr Vinod Pachad and his team. I had optioned for Gynecomastia surgery in Navi Mumbai and the results were were a knockout, with nearly no scarring. It improved my life vastly and was worth every penny. Highly recommend.
I suffered from man breasts since a very young age and finally at the age of 21 I built up any courage to take action. They took good care before and after the gynecomastia surgery. Also they provided best gynecomastia surgery cost in navi mumbai. If you are considering gyno surgery, do not hesitate to have this procedure done with Dr Vinod Pachad. Highly recommended!
The office is great, front staff is so helpful & accomodating. I have done my gynecomastia and have never had any bruising & results last for a long time. No doubt they are the best for Gynecomastia in Navi Mumbai.
Gynecomastia - A Complete Surgical Journey
Gynecomastia- What is Gynecomastia, Grades, Treatment, Before-After Results